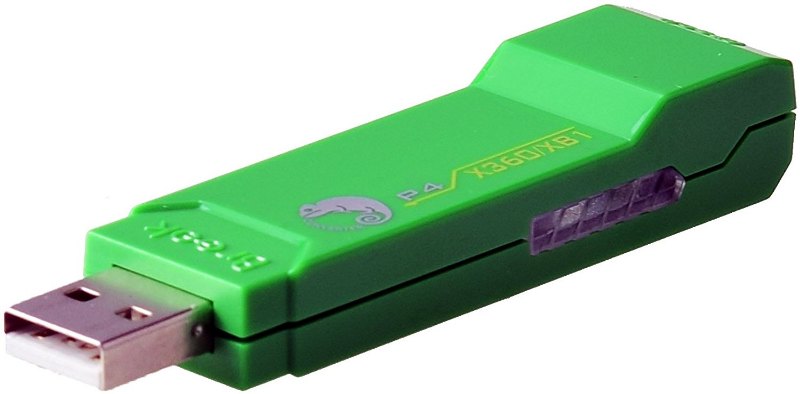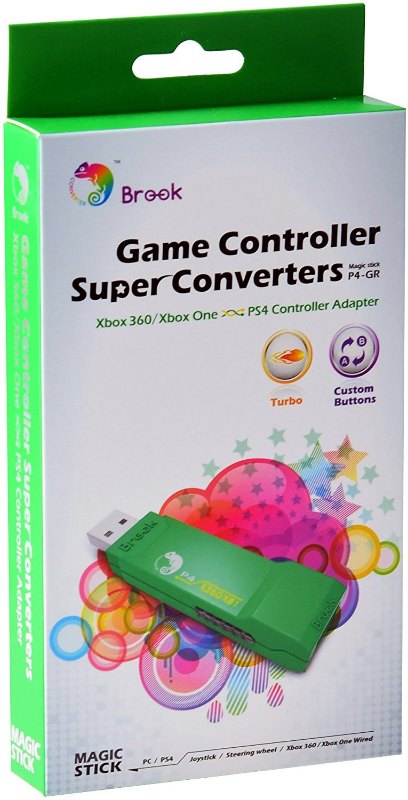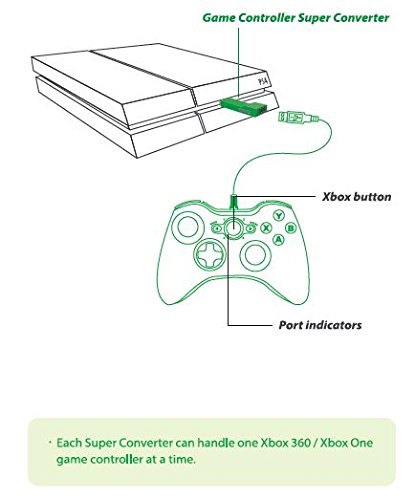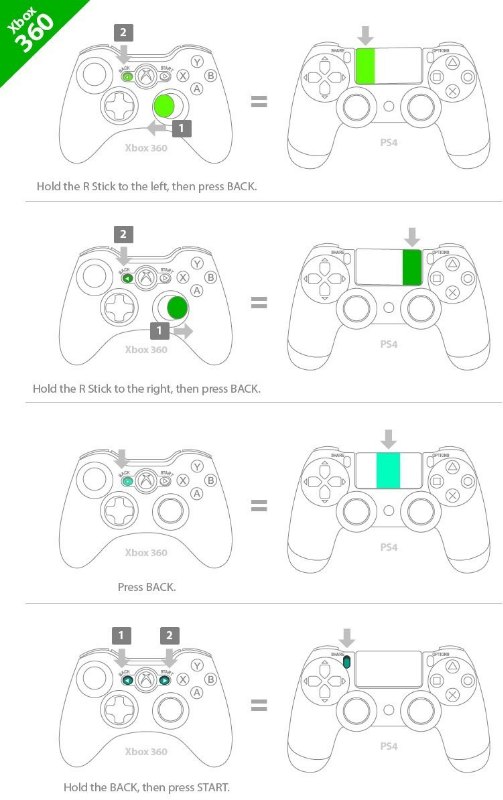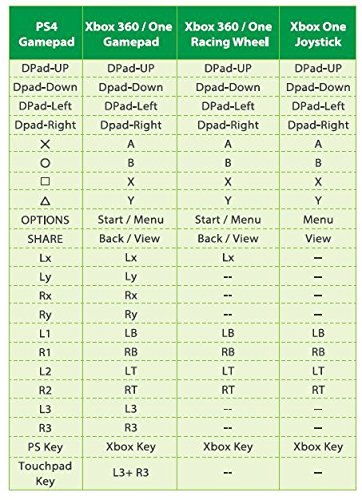 Brook Xbox 360 / Xbox ONE to PS4 Super Converter Controller Gaming Adapter
Model:
All countries
Product Description
Brook Xbox 360 / Xbox ONE to PS4 Super Converter Controller Gaming Adapter

NOTE: It is recommended that you confirm that the latest firmware is installed on your device by visiting the Brook PS4 Device Support page, downloading the firmware update app, and following instructions in the manual.

The Brook Super Converter is a USB-based adapter designed to convert your Xbox 360 or Xbox One peripheral for use in the Sony Playstation 4 or PC. It does this without requiring authorization from an original gamepad. This unprecedented advancement makes the Brook Super Converter the most portable adapter on the market today.
Each Brook Controller Adapter can only handle one Xbox 360/Xbox ONE controller at a time.;Works with PS4 and PC. Optimal button mapping. No original controller needed for verification;Compatible with gamepads, joysticks and most of racing wheels;Wired Xbox 360 (NOT wireless with play and charge cable) / Xbox One controller with USB cable must be used. PC with Win 7 or above must install the driver for Xbox One controller first.

Full-Featured, Firmware Upgradeable

The Brooks Super Converter has several convenient features to improve the control experience.


Accepts FightSticks, wired Xbox360 and Xbox One gamepads, and steering wheels amongst other original and 3rd party Xbox peripherals.
Automatically maps to the equivalent buttons on the target console; allows for button customization via intuitive, color-changing LED on the adapter.
Supports mapping a single or combination of buttons to a Turbo function for rapid fire play.
Ability to hot-swap peripherals without unplugging the device from the console.
Vibration support when used on the Playstation 4 console.


In addition, the Brook Super Converter is firmware upgradeable, which can be used to improve functionality, and add new features. Firmware updates are performed by attaching your device to a Windows PC, or Mac with Boot Camp partition or Parallels Virtual PC software.

2016 Tournament Acceptance

As of now, the Brook Super Converter is allowed by EVO, one of the most popular global tournament events. Often EVO's policies are adopted at smaller tournaments. This policy is a tentative acceptance - should the converter become disabled via Sony firmware update before EVO, it could face a ban. You can learn more about it here.

What's Included

The Brook Super Converter comes in its own professionally designed box. In the box is the device; paper instructions are also included in English and Taiwanese.