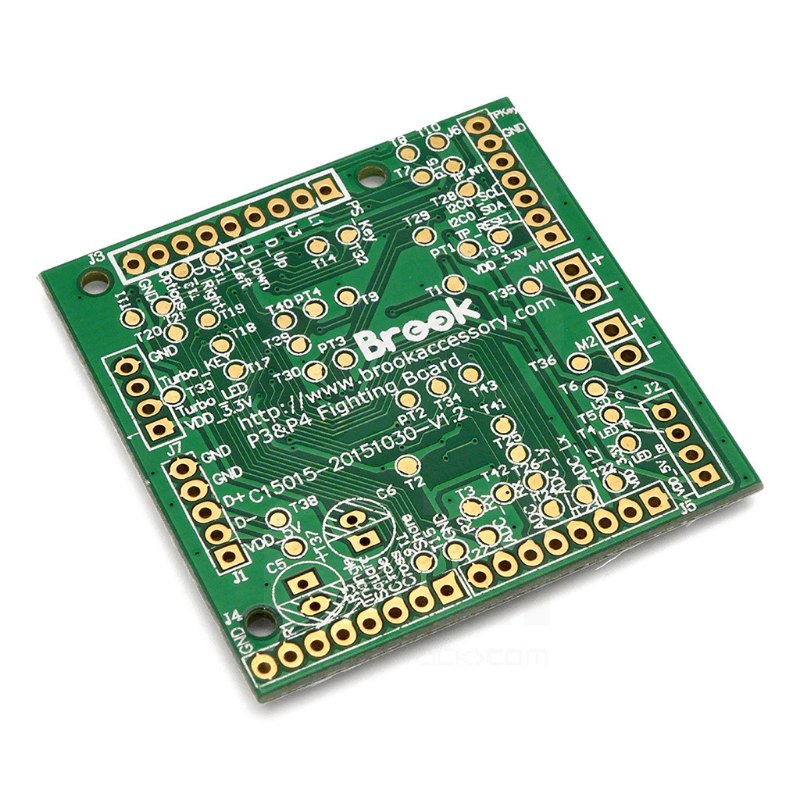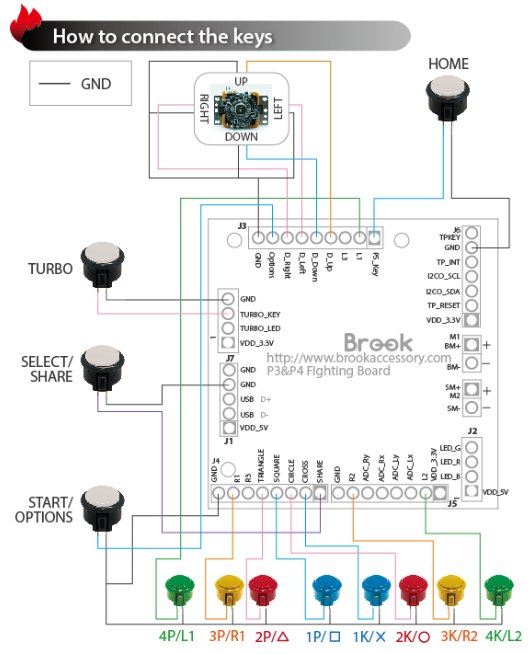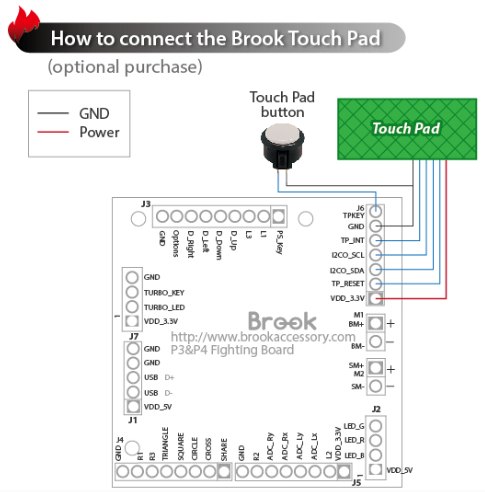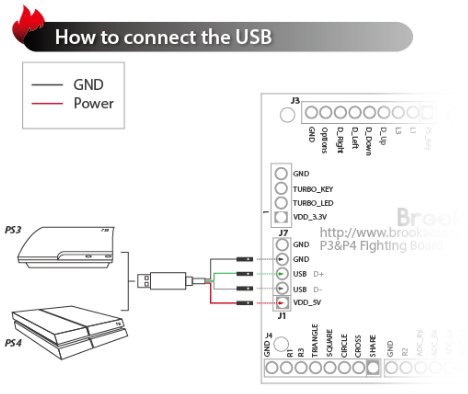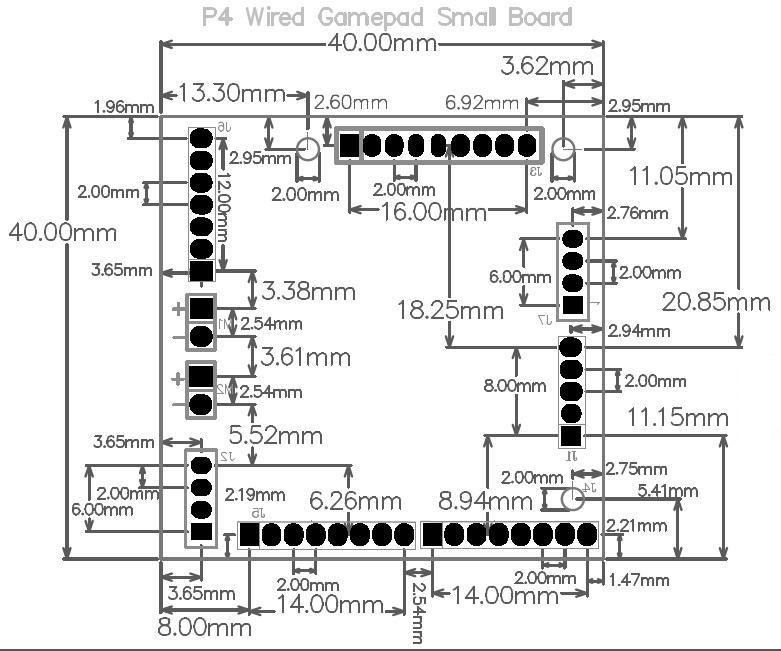 Brook PS3/PS4 Fight Board PCBA
Model:
All countries
Product Description
Brook PS3/PS4 Fight Board PCBA
NOTE: Installation requires advanced knowledge of wiring and soldering; Fightstickasia.com will not accept returns with the PCB highly soldered. PCB feet larger than 2mm will not fit board. It is recommended that you confirm that the latest firmware is installed on your device by visiting the Brook PS4 Device Support page, downloading the firmware update app, and following instructions in the manual.

The Brook Fight Board PCBA is the first custom PCB designed specifically to add PS3/PS4 support to custom Fightsticks.

In the previous generation of consoles, it took many years for developers to create a means to control the Xbox 360. Just two years into the PS4's lifespan, we have several options, and none more sophisticated than the Brook family of control adapters and hardware.
Brook PS3/PS4 FIght Board PCBA Wiring Schematic
Small Wonder

At just 1.58 inches square (40mm), the Brook Fighting PCBA contains all of the pinouts for an 8-button configuration, plus the following additional controls and indicators:

Start
Home
Select
Turbo



Touchpad key (PS4 touchpad press emulation)
Full PS4 touchpad support
Player (1-3) indicator LED support
Turbo Button LED support


Each pinout is clearly marked on the PCBA for wiring.

No 8-Minute Timeout

One of the significant features that help Brook stand away from other conversion products is its ability to bypass the 8-minute PS4 security timeout. This allows for uninterrupted play without the need for manual button resets, software auto-resets, or potential disabling risks during a tournament. Other features include:

Compatible with Sony Playstation 3, Playstation 4, and PC via X-Input mode
Automatic switching between consoles.
SOCD Cleaner support.
Turbo function.
Firmware update through USB connection.


Economical for the Modder Enthusiast or Professional Builder

It is well known that with few exceptions, pad-hacking for the Playstation is a long and labored affair. The Brook Fight Board PCBA is compact enough to fit in nearly any Fightstick. At just $39.95, conveniences offered by a single integrated PCBA allow pros to keep their costs down, and enthusiasts a low barrier of entry into building a terriffic custom joystick for the current generation of consoles.

2016 Tournament Acceptance

As of now, the Brook family of Super Converters are allowed by EVO, one of the most popular global tournament events. Often EVO's policies are adopted at smaller tournaments. This policy is a tentative acceptance - should the converter become disabled via Sony firmware update before EVO, it could face a ban. Though the PCBA is not mentioned here, and not limited by this policy, you should take care to update the PCBA firmware before attending a tournament, should Sony's own firmware updates disable it. Both converters and PCBA use the same technology to allow non-timeout play on the PS4. You can learn more about it here (Opens in new window).