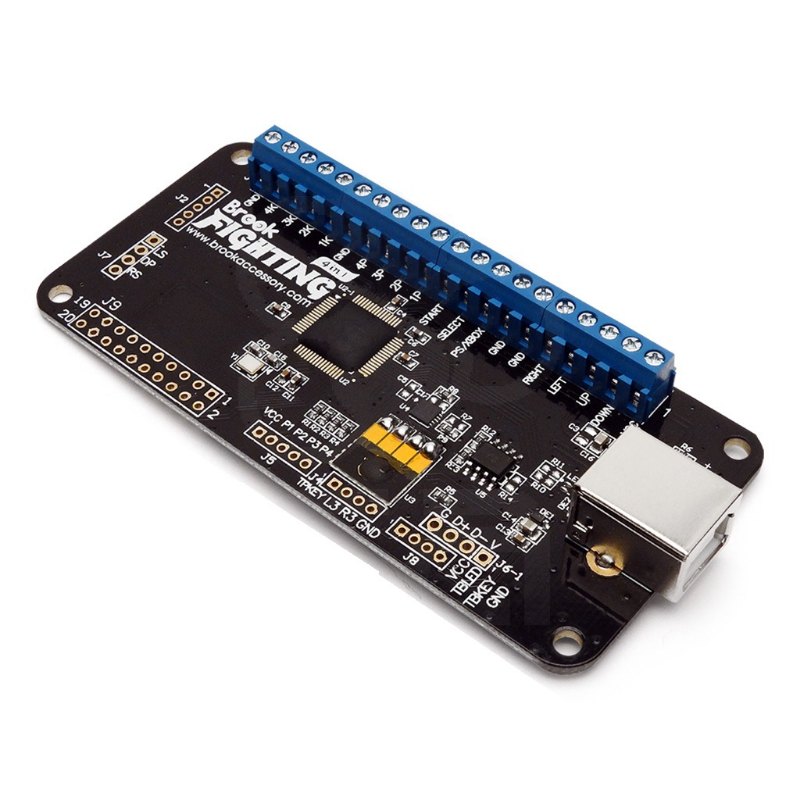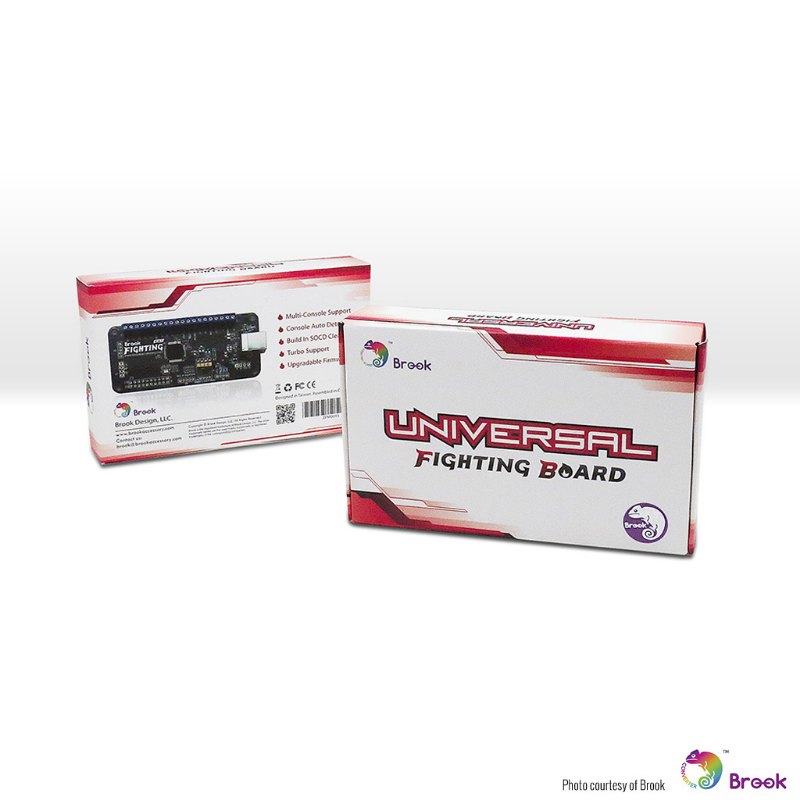 Brook Universal Fighting Board PS3 | PS4 | Xbox 360 | Xbox One | PC Compatible
Model:
All countries
Product Description
Brook Universal Fighting Board PS3 | PS4 | Xbox 360 | Xbox One | PC Compatible
NOTE: It is recommended that you confirm that the latest firmware is installed on your device by visiting the Brook PS4 Device Support page, downloading the firmware update app, and following instructions in the manual. new-window-icon.png Links to Brook device firmware update information and instructions are available in the Support tab.

Consoles of the previous generation - Playstation 3 and Xbox 360 - were home to dozens of arcade style titles, and specifically fighting games such as Street Fighter IV, Guilty Gear, Skullgirls, Mortal Kombat, and many others. The newest consoles, Xbox One and Playstation 4, are building an entirely new A-list of fighting games such as Street Fighter V, Killer Instinct, Guilty Gear Xrd, and Mortal Kombat X. Many in the fighting game community desire owning a FightStick that offers compatibility with each console, in a manner that is easy to install, and relatively simple to use.

Taiwanese company Brook - designers of the popular family of Super Converters and one of the first manufacturers whose converters managed to gain tentative acceptance by EVO - returns with the a new solution. The Universal Fighting Board is a robust, solderless PCBA that works with PS3/PC, PS4, Xbox 360 and Xbox One.
Features

The UFB automatically detects four consoles (PS3, PS4, Xbox One, Xbox 360) when connected via USB. This marks the first time in this generation to have access to the latest consoles in a single PCB.
Features include:

SOCD Cleaner. This removes Simultaneous Opposite Cardinal Directions, so controller cannot register multiple directions at the same time. HitBox owners benefit from this utility.
Firmware upgradeable system via USB connection.
No 8 minute timeout reset needed.
XINPUT Mode (when applicable).
Screw terminal for solderless connections.
20 pin (2x10) housing for future expansion or connection to other PCBA (requires soldering 20-Pin (2x10) male header).
USB B port for attaching 18 Inch Male A-B USB 2.0 Cable to Neutrik NAUSB connector, then 10 Foot Male A-B USB 2.0 Cable to console.


What's Included

The Universal Fighting Board is wrapped in a padded static-free pouch, and encased in a protective, professionally-designed box. Software support is available for download from Brook's website.

If you were considering replacing your existing FightStick PCBA or building a custom joystick of your own, the Brook Universal Fighting Board is the single best way to prepare you for the next tournament, no matter which modern console you're playing on.